WESTMINSTER CARDS
We have had complaints from Westminster disability passengers regarding problems they are encountering on Hail and Ride trips. Drivers are taking the passengers charge card and informing them that the card will not validate through the card swipe.
If you encounter a problem when swiping a charge card, then you can input the details manually. If the card will still not validate, then please go to the voice channel and ask for the card to be checked out by the dispatcher.
Westminster Council have contacted us to air their concern over this matter, as they are also receiving complaints. As you know, this account is very large and is serviced continually by a great number of our subscribers, it would be very sad to lose an account through a minority of silly drivers.
CABLE TELEPHONES
A large number of our subscribers have moved their home telephone accounts from BT to a cable company. This is wonderful if it will save you money and if you have children like mine, you need all the help you can get.
A problem can arise, though, when our office staff need to contact you and have not been informed of your new number. British Telecom do not keep a record of cable numbers, so it is then impossible for us to gain access to your new number.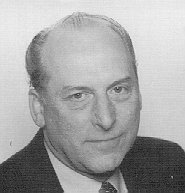 This can be very harmful to your pocket, as I found when trying to contact a driver to tell him he was first out of the hat for the £300 logo draw. After three days of trying to contact him via the telephone and terminal messages, I had to give up. Due to this problem, I was forced to go onto the second name that had been pulled out of the hat.
I would love to be a fly on the wall if the unlucky driver's wife ever found out! I am sure that she would not whisper sweet nothings into his ear. More than likely she would call him a pillock for not informing us of the new number. Perhaps even more seriously, if the above driver had an accident, we would not be able to inform his wife or arrange transport for his wife to get to a hospital to visit him.
PIN NUMBER
When drivers are picking up Morgan Stanley clients with charge cards, they are not asking for and validating the Pin numbers. This is causing problems with the invoicing of the account, which, needless to say, the client is not at all happy with. If this problem
continues, we may have to withhold payment until we are fully convinced that the payment will be made by the client.
RUN INS
The Board has now increased the run-ins on all Data terminal jobs to £3.80, excluding Morgan Stanley, Bankers Trust and Westminster rides.
To claim this money, it must be showing on the meter when arriving, or not more than this amount at the pre booked time. At no time must any money be added to a fare that is showing on the meter.
CLIENT WORKSHOP
On Sunday the 10th of May, I met the person in overall charge of the taxi account for one of our large clients. After a long discussion about the good and bad points of the account and whether there was any way that we could improve our service, this gentleman came up with a brilliant idea. He was prepared to attend a drivers forum and discuss how he would like to see our drivers service the account and also answer any drivers questions. These could range from reasons for being kept waiting and aggressive passengers, to why do we not get the long journeys.
If you are interested in what I think is a very brave man's offer (knowing our drivers) please let me know.
Tom Whitbread