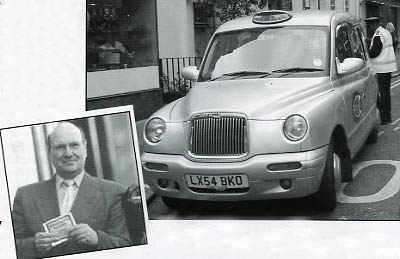 Another DaC Driver gets a PCN - Inset: Barrie Segal the UK's No 1 PCN expert

Many PCNs issued to Dial-a-Cab drivers seem to come while drivers are on a TaxiCard trip and we are getting more and more letters from Dial-a-Cab drivers who are fighting back by appealing against the tickets, even though they could have taken the easy option and just claimed the money back from DaC.
Figures from the Parking and Traffic Appeals Service for 2006/7 showed that from a total of 51,484 appeals in London from all parking offences, 38,579 were successful – over two thirds.
But now Call Sign has received a letter from the UK's undoubted champion of those who believe that many PCNs are unfair, Barrie Segal. Barrie, whose voice is well known through numerous radio interviews and phone-ins talking on how the motorist is unfairly treated by councils and their PCNs, is the founder of AppealNow.com (tm) and the author of

*The Parking Ticket Awards: Crazy Councils, Meter Madness & Traffic Warden Hell. His book brilliantly describes the sheer lunacy of traffic wardens! You cannot help but laugh!
Barrie has submitted evidence on parking matters to both the London Assembly and the Parliamentary Transport Committee on Parking. He also regularly represents clients before the Parking Adjudicator.
While in a taxi, Barrie heard of our problems via the driver and remembering his late mother who was a delighted TaxiCard user, he wrote to Call Sign:
"I was outraged to hear from a taxi driver that when your drivers wait to pick up Westminster TaxiCard users, some of them get parking tickets from Westminster Council! This is absolute madness. Doesn't the council realise that the TaxiCard is issued to people who have mobility problems and that drivers have to wait for the people to enable them to get from their flat or house to the cab? Often your drivers have to escort the TaxiCard users to the cab. For them to be issued with parking tickets in these circumstances is a disgrace.
"I know from personal experience that the TaxiCard is a vital lifeline to many people with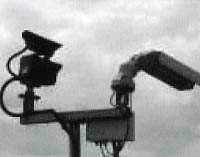 mobility problems. My late mother
was given a TaxiCard when she was no longer able to get around and using the service made an enormous difference for her. The drivers were always charming, kind and helpful and always escorted my mother to the door to make sure she was all right.
"I am hopping mad that this kindness is being rewarded by the rapacious issue of parking tickets. You have my complete support in your fight and, for my part, will do everything I can to get Westminster Council's policies on this matter changed."
The fight is hotting up! If you leave your cab in a no parking zone to get a sandwich and get caught, you can blame no one. But if it involves a TaxiCard user, let Call Sign know and we'll pass it over the Barrie Segal. If you have your own parking problem away from DaC, take a look at Barrie's website - HERE – it has helped thousands of motorists.
*The Parking Ticket Awards: Crazy Councils, Meter Madness & Traffic Warden Hell (£6.99) is available from Amazon and most good book shops. Or go to HERE and get 30% off. Judy Finnegan on Richard & Judy described the book as: "... this hilarious new book. It exposes the most ridiculous fines ever shoved under drivers' windscreen wipers."