Following up on some of the points raised in Allen Togwell's column in last months' issue regarding a driver's dress code, Call Sign decided to run a mini-survey of subscriber's views on suitable attire for going to work in their taxi.
With his Saville Row trousers, Dial-a-Cab logoed short-sleeved shirt and tie and with a clipboard tucked under his arm, our Call Sign reporter went onto the streets of the metropolis to gauge our driver's views on 'dressing for work'.
This was no scientific poll; just a random sample of what our drivers felt was comfortable clothing for warm days / nights, while offering an image of respectability when meeting our passengers. Every driver we spoke to expressed firm views, eloquently stated and to a man (unfortunately no ladies were available for interview) told of their distaste for shabby clothing, which they regarded as a poor reflection on our industry and which was often mirrored in the condition of the taxi driven by those individual drivers!
What they said: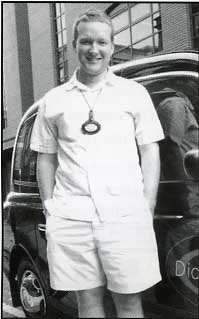 Paul McCann (W64)
"My cab does not have air-con, so I dress for comfort in an open-neck short-sleeved shirt and tailored shorts or trousers when the weather is cooler. I would not wear 'jogging kit' or a sweatshirt. Golf clubs have a dress code, so why not us? Not a neck tie, but comfortable clothing."
DRESS CODE – DAC DRIVERS GIVE THEIR VIEWS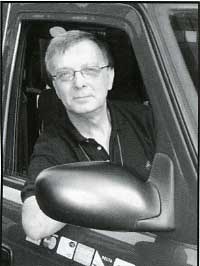 Michael Kaye (N4)
"I think a dress code should be voluntary, as should logoed clothing, although such items as Xmas gifts are ok - although we should not be charged for such clothing. Clean jeans (denims) are ok by me. I would not like to see an imposed dress code and I doubt if it would work. Generally speaking, if drivers are reasonably 'smart casual' that's ok. It's also a self-respect thing. Anyway, passengers expect to be driven safely and treated courteously, so as long as you are comfortable you can concentrate on driving safely."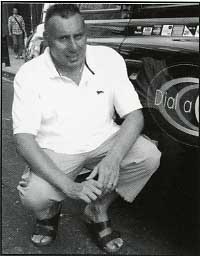 Peter Crown (J30)
"I'm in favour of corporate image clothing, although I would prefer Polo tops to shirts. Being comfortable is very important, but we should look respectable and not scruffy like one or two non-radio men I've seen!"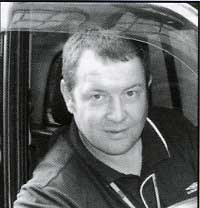 Eddie Smith (Y56)
"Yes, we should have a minimum
dress standard. Tailored shorts and collared shirts as per golf clubs. They have dress guidelines, don't they, and so should we. I haven't actually seen anybody in the proverbial 'string vest' but he must be out there. I certainly have no objection to corporate image logoed clothing… yes, why not?"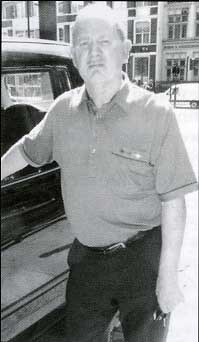 Bill Gillette (K31)
"My wife has her own dress code for me and she wouldn't let me out of the house looking scruffy. She says it would be a poor reflection on her! I'll probably need a flak jacket after that comment when she reads it! And Mr Interviewer, just where did you dig up those strides…"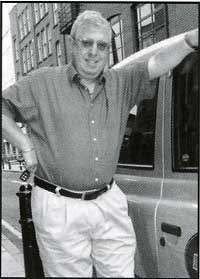 Laurence Lacome (D68)
"I'm comfortable in tailored shorts – or trousers in cooler weather - and collared or Polo shirts with sandals. A DaC corporate image is ok, especially if supplied or available at reasonable cost."
© Call Sign Magazine MM6