The Chairman's Circuit!
Before anyone starts running home to type out a letter to send me, the above heading does not mean that Brian Rice is about to take over Dial-a-Cab! However, Brian is one of the people I'd like to mention in this particular piece because like it or not - and however daft it sounds some might not - our Society is doing better than any of our competitors. That statement is backed by end-of-year figures, which leaves Brian as the Chairman of this industry's best-run radio taxi organisation in addition to something else that will become apparent by the end of the article.
But Brian isn't the only Chairman we have on Dial-a-Cab and I sometimes wonder whether we as a Society actually appreciate the type of people we do have here. Continue reading and feel proud…
Bear in mind that this business has over 24,000 drivers of which fewer than 10% are on DaC. Take the prestigious London Taxidrivers Fund for Underprivileged Children and their Chairman over the past three years who was DaC Board member Mike Son. He has just handed the reins over to DaC driver David Lessman (D19), who will chair that organisation until 2007. Of course there is also the LTFUC Treasurer Gerry Dunn (S84), another long-term DaC driver.
Then we have The Taxi Driver of the Year Charity, which has been run for many years by their Chairman Russell Poluck (T55) ably assisted by DaC's Bill Tyzack (C06) who also happens to be the Hon Life President of the LTFUC.
Now in addition to the above three Chairman in their respective fields, DaC has a fourth with Michael Calvey (B95) holding the Chairmanship of the London Taxi Benevolent Association for War Disabled. Michael and Call Sign have a recent history of disagreement, but nonetheless we not only congratulate Mike, but consider it an honour to have three of the four major taxi charities all chaired by Dial-a-Cab drivers.
Which takes us back to Brian Rice, who can now call himself the Chairman of Chairmen…!
Zingo! Who Was First?
The news that ComCab have purchased Zingo for £1 after MBH spent around £13million on its development is now old hat. Nevertheless, I purposely refrained from mentioning it last month because I wasn't sure how newsworthy it was. It was fairly common knowledge that Call Sign and Zingo didn't agree and that we had refused to accept their offer of several full page ads. My reasoning behind that decision was that following my initial response – and I was the first trade journalist to meet them – that they had found a niche in the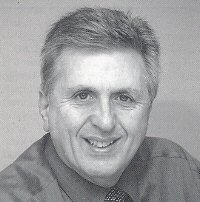 market which could help the licensed taxi trade enormously, I then heard on the grapevine that the Zingo management had been sniffing around some of our corporate accounts. This came at a time when rumours had it that Zingo weren't attracting enough drivers and needed to do something to draw them in.
Business is business and DaC did not have the power to stop them giving presentations to whomever they wanted, but I decided that advertising Zingo in Call Sign would be akin to me advertising that ComCab wanted new drivers! Mike Galvin and his Singapore bosses must believe that Zingo can be useful to them and in all honesty, I wish them luck.
My only thought is one where I am unlikely to ever get an answer. I have read in the trade press that Manganese Bronze who bravely invested those millions in Zingo – went straight to ComCab "…knowing that they would be the best."
So I asked DaC Chairman Brian Rice if he felt miffed at being by-passed with the Zingo offer? He refused to say, but just gave a knowing smile! Could that mean that we were approached and said no? I don't suppose we'll ever know because nowadays with confidentiality agreements and the like, some things die a mystery – but I know what I now think!
LTI Listening Program and Call Sign
I know that some sections of the trade press believe that the LTI "Listening Program" is nothing more than a sop to get drivers believing that the manufacturers give any more than a 'stuff' to their problems.
Call Sign sent 10 drivers down to Coventry in May to have a look around and also to make suggestions on what they wanted to see improved on the TXII. Many would assume that once the drivers had left LTI, they would be forgotten about. But that isn't the case. Call Sign was asked in November to send the same drivers down again to see how their suggestions had been acted on or if not, why not!
Thanks to the kind sponsorship by the magnificent new Virgin Trains, five of the original group went down furnishing the minutes from the original meeting to find out if LTI had taken any notice. A report can be found elsewhere in this issue, but the answer is yes, the Listening Program is what it says and that LTI do take notice. And next to a price reduction, that is excellent news for this trade…


Call Sign Responses
To say that both my wife Linda and I were stunned at the numerous responses to my revealing about a mystery illness that had befallen her and that I had not worked for six weeks because of it, would be a huge understatement. I was absolutely snowed under with emails and phone calls. Drivers living close by, but to whom I had never spoken before, stopped me to ask how Linda was. It makes you realise that for all the politics and in-fighting, this trade is also a very human one. And for that, I thank everybody…
Martin Cox and the Minicabs
In an interview with Private Hire and Courier, former Radio Taxis Group Ltd (aka Mountview) Board member Martin Cox seems to have gone the whole hog and thrown his lot in with the Private Hire side of the industry. But reading between the lines, his views are not that different to those he expressed as an RTL Board member. He tells the magazine that the PH side can learn much from us; he says that PH drivers are underpaid and need to increase prices and he writes of the battle of Victoria Coach Station when a minicab company were given a desk and contract inside the building in exactly the same terminology as he did then as a young and very militant SPLT representative. However, his apparent meeting with some minicab companies in a supermarket car park so that they could exchange documents and invoices sounds rather daft and leaning towards someone who would have preferred to work with MI5. Like it or not, DaC have worked with PH companies for several years and I will offer a substantial reward (£2.50 – times are tough at the moment!) to anyone who has seen any DaC executive creeping around a car park in order to take part in a clandestine meeting with a minicab company!
He also writes of the time following the meeting when he was found out and had bricks thrown at his home with his wife and daughter receiving obscene phone calls. Sadly, I have head some of these type of calls recorded at Brunswick House by individuals who obviously have a problem, so yes, I fully believe him.
The bottom line? Martin Cox may well have crossed an invisible line when going to work for the PH side, but I don't believe that he has said anything that we on this side of that line could disagree with too much – ok then, besides meeting in supermarket car park!
Happy New Year
To everyone out there, the happiest and healthiest of New Years…
Alan Fisher
callsignmag@aol.com